OUR MADE IN ITALY
COMBINED WITH OUR
MADE IN MAYFAIR.
The history of Delfino has a long story rich in tradition that has its roots deeply intertwined in Italian culture and cuisine. It is thanks to this long-lasting heritage that today the brand brings with it a story to tell. We like to imagine our origins as in a twentieth-century painting in which the souls of the time were animated by dreams and passions that have forged this century, especially in the 1950s, when the brand was born. Delfino was born in 1953 to coincide with the coronation of Queen Elizabeth II.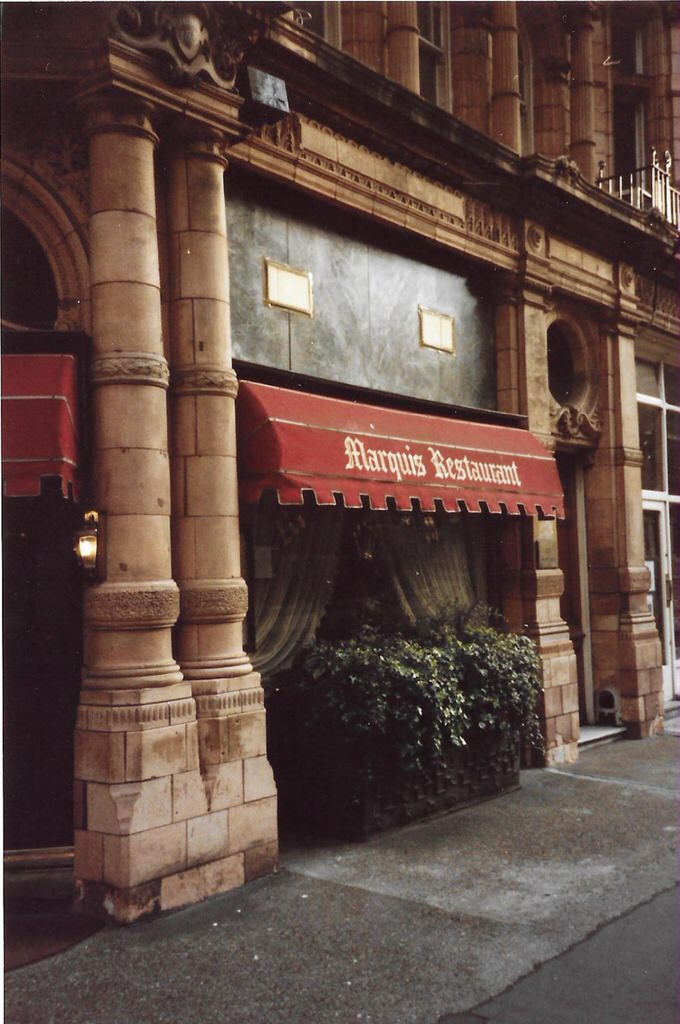 When Serafino Fiori opened his restaurant "Il Marchese at 121 Mount Street" perhaps he would not have thought that today we would still talk about him and his culinary art. It is exciting to see how even today, the attention to one's origins and the desire to combine the elegance of the brand with the modernity of the times have made it possible to maintain the same location chosen by Serafino Fiori. How can you not be proud to have witnessed history in Mayfair for more than 60 years? Delfino is all of this and more.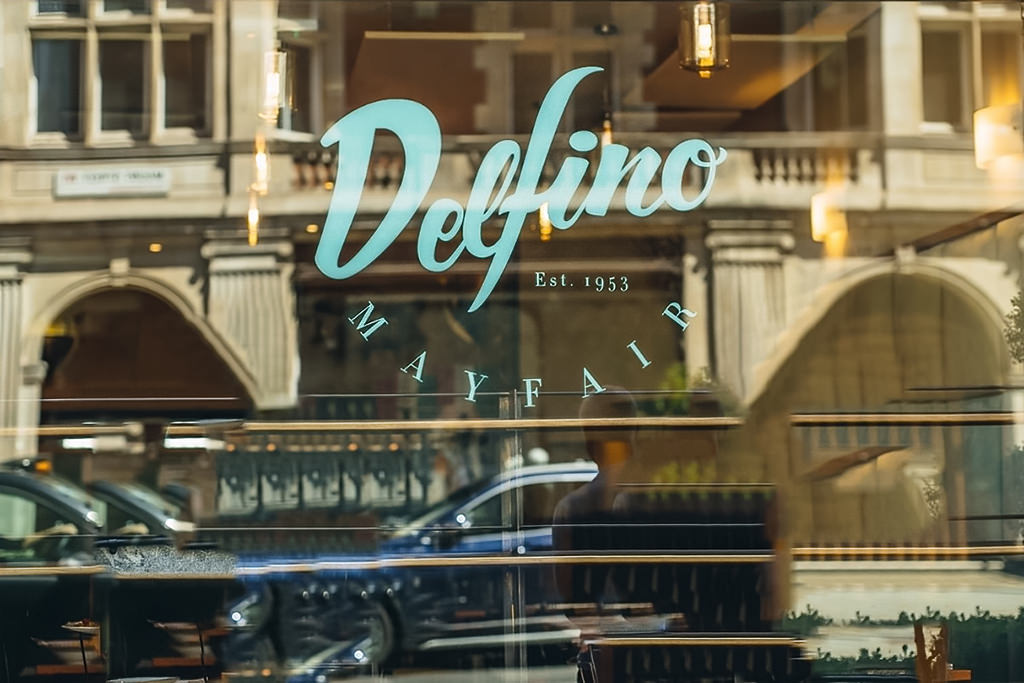 What is dear to the owners is the legacy of the Marquis which has allowed them to give the chain solidity and international recognition of the quality of the brand. And also the great entrepreneurial spirit of those who have been able to company and to position themselves in a market segment of the highest level.
It is the Italian historical-culinary tradition of dishes told and presented as then, combined with the desire to give our customers that fashionable touch that could not be missing in such a prestigious London district. Precisely for this constant attention to glamour, without ever losing sight of quality, Delfino has extended its brand to the point of creating the affiliate "Fino's".
Fino's is exactly the perfect product in the search for taste and tradition, one of the first Mayfair's wine lounge bars. This introduction, rich in history and tradition, is the direct consequence of our way of cooking. The products we use are products of the highest quality of Italian origin, to respect Italian culture and tradition.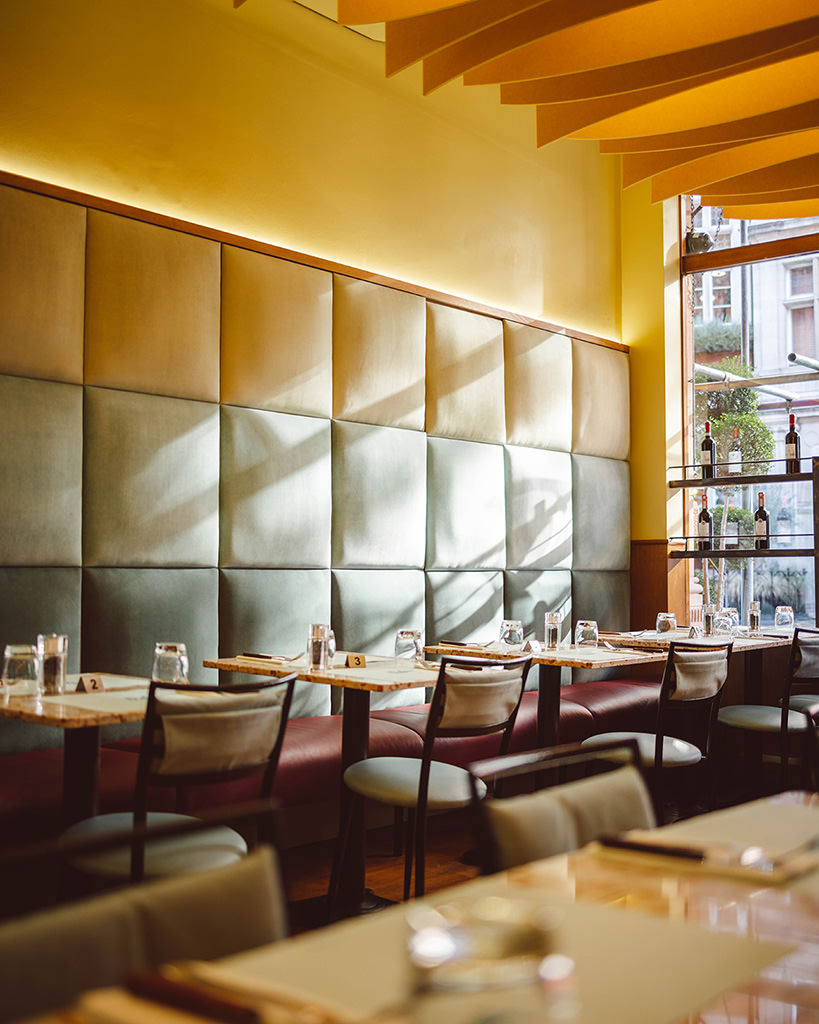 From our fior di latte mozzarella, originating directly from Naples, the highest quality flours to the tomato sauce that draws its origins from the most profound family recipes, passed on from generation to generation.
It is clear how these ingredients represent pride for our restaurant, and our customers know what to expect: the simplicity of the flavours combined with an atmosphere that makes them feel at home, a familiar place to call "our usual place".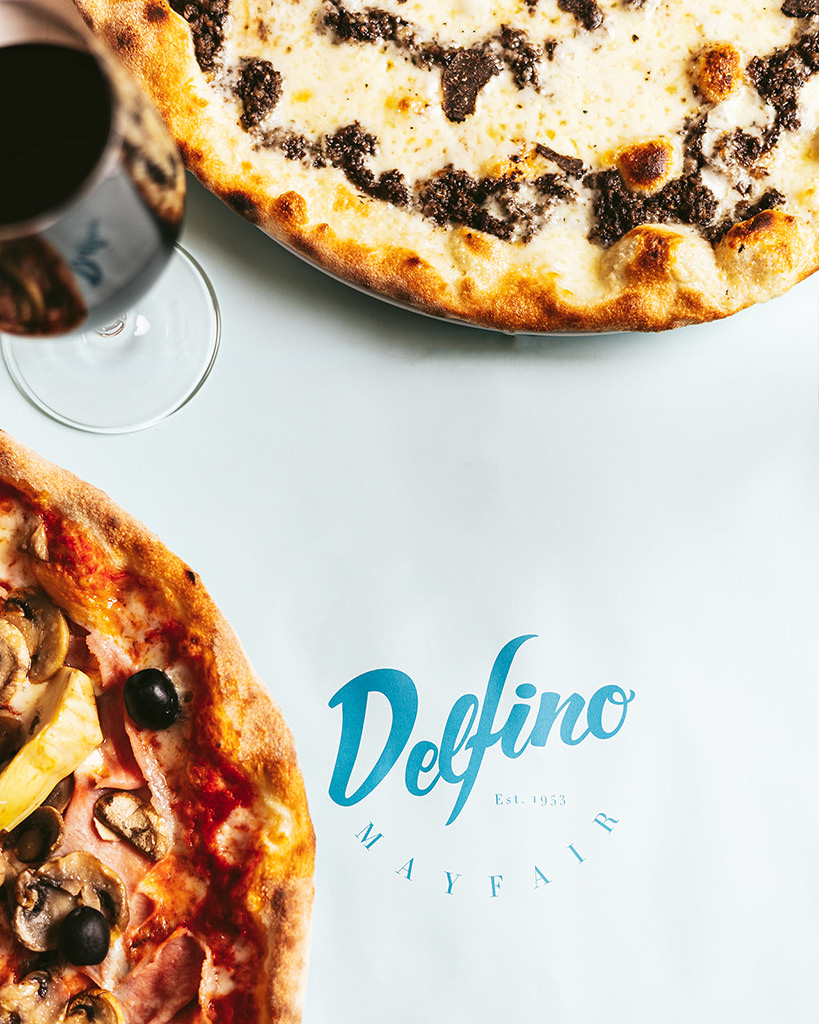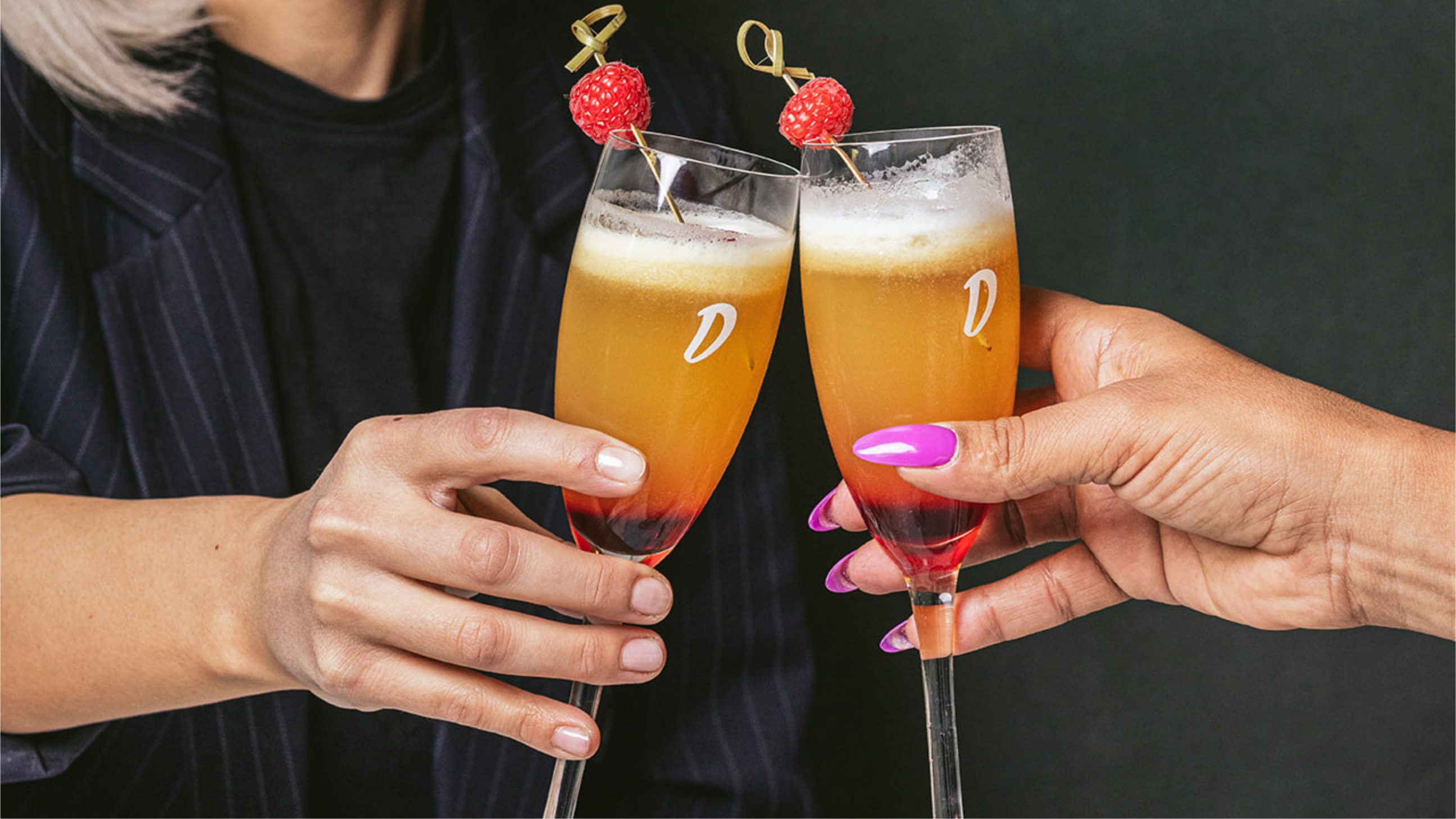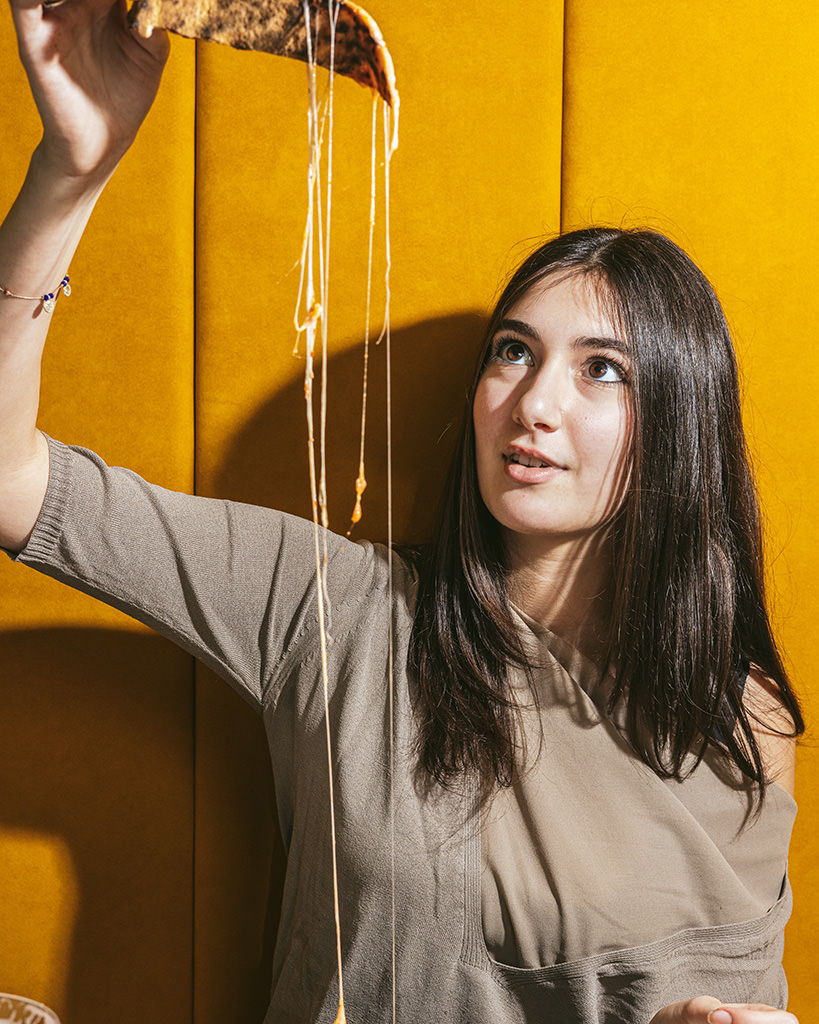 Behind the history and the name, Delfino has a team of around 28 professional members of staff. Each member plays a key role such as head kitchen chef, head pizza chef , manager, waiter, all of which demonstrate more than twenty years experience in the catering field and have been recruited to offer an unrivalled service.
The restaurant is open from 12.00 a.m. to 10.00 p.m offering table service from lunch through to dinner and beyond making it a pleasant place to meet. The kitchen offers a strong skill set merging authentic and traditional dishes with a modern and avant-garde twist of gourmet pizza making, each of which is a substantial portion where there is no compromise to flavour and quality of each product. The food is stylish, high- quality and the service is prompt and effective.